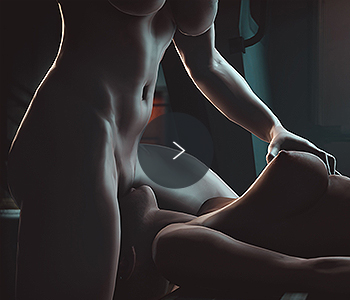 Check out the hottest cyber sex game in the world and experience real-time breathtaking 3D hardcore virtual sex! More than Flash or passive video clips, Sex World 3D is a real-time adult only interactive 3D sex simulation role playing game. It's like actually being there and being part of the action!
A totally interactive 3D experience that goes well beyond any other computer sex simulation game, SexWorld3D will take you to untold heights of sensual pleasure and unexplored depths of sexual depravity. You have a limitless playground in which to explore your most wicked sexual fantasies.
SexWorld3d, is the world's premier animated hardcore sex simulation cyber game for PCs. It allows you to customize and role play with the sexiest avatars, create your own porn, and have intimate or kinky video game fun you cannot experience in any other video game anywhere!
CLICK HERE TO SEE MORE!